"The US wants to deploy units of Marines armed with missiles along Japan's Okinawa islands as part of a military buildup aimed at China, the Japanese newspaper Yomiuri Shimbun has reported.
The report said that the US is looking to deploy the Marines by 2026 and that Japan is already aware of the plan. It is expected to be announced on Wednesday after a meeting between Secretary of Defense Lloyd Austin, Secretary of State Antony Blinken, and their Japanese counterparts in Washington.
The Marines Corps is going through an overhaul to better prepare for a future war with China, and a major aspect of the revamping is to make units more mobile. The Marines in these new units will get rid of aircraft and heavy armor in favor of more portable missiles and drones.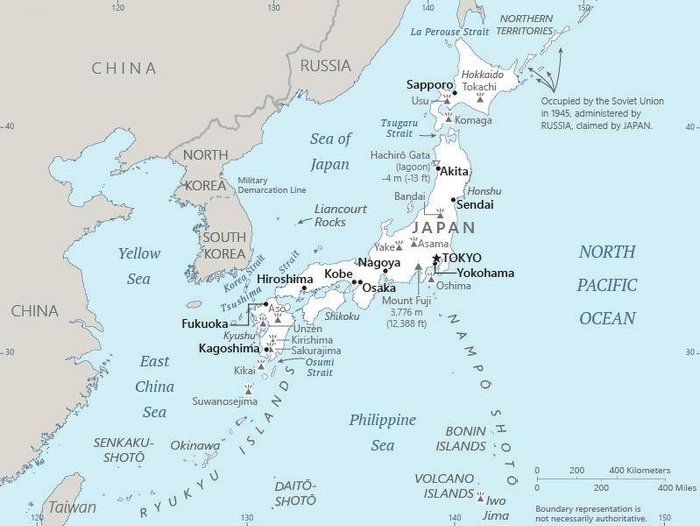 Japan hosts about 18,000 Marines, and 70% of US military bases are in the Okinawa prefecture. It's not clear if the new plan means more US Marines will be deployed to Japan or if a reorganization of Marines that are already there will suffice. Either way, further entrenchment of the US military presence in Okinawa will likely be opposed by locals as there is a robust anti-base movement in the prefecture.
Okinawa Governor Denny Tamaki has called on other Japanese territories to share the burden of hosting US military bases. "Okinawa prefecture sought to become an island of peace and without bases. However, even today, despite the fact that Okinawa is a prefecture with only 0.6% of Japan's total land, it hosts 70.3% of the total area dedicated to the US military," Tamaki said last year.
Tamaki has also called for Tokyo to ease tensions with China since any conflict would make Okinawa a target. Hundreds of thousands of civilians were killed in the battle of Okinawa between the US and the Empire of Japan during World War II. But Tamaki is not getting his wish as the government of Prime Minister Fumio Kishida has announced a plan to double military spending and named China "the biggest strategic challenge, unlike anything we have seen before."
Kishida is set to meet with President Biden this week in talks that will likely be focused on strengthening the US-Japan military alliance to work against China. The top US Marines Corps general in Japan told Financial Times this weekthat the US military is increasing cooperation with Japan's armed forces to prepare for a future conflict and is "staging the theater" as it did in Ukraine after 2014."
Credit: Dave DeCamp. Publication: Anti War Dot Com. Published; January 10th 2023. Source Link: https://news.antiwar.com/2023/01/10/us-wants-to-deploy-missile-armed-marines-along-japans-okinawa-islands/